It was pouring down. Cats and dogs. Not literally but you'll get the idea. And we are sitting in this little cabin in the Stockholm archipelago, waiting for a sign that going out with a very pregnant woman and climbing slippery rocks for this maternity shoot is a very good idea. But sometimes no one gives you a sign and you do things anyway. And step barefoot in bird droppings, get wet from feet to stomach (pregnant stomach in this case) and all is good anyway.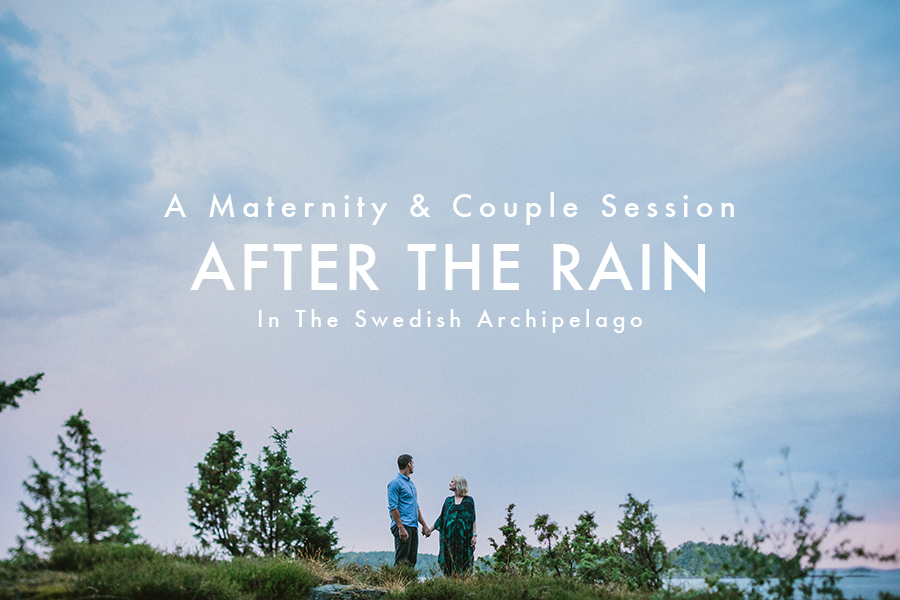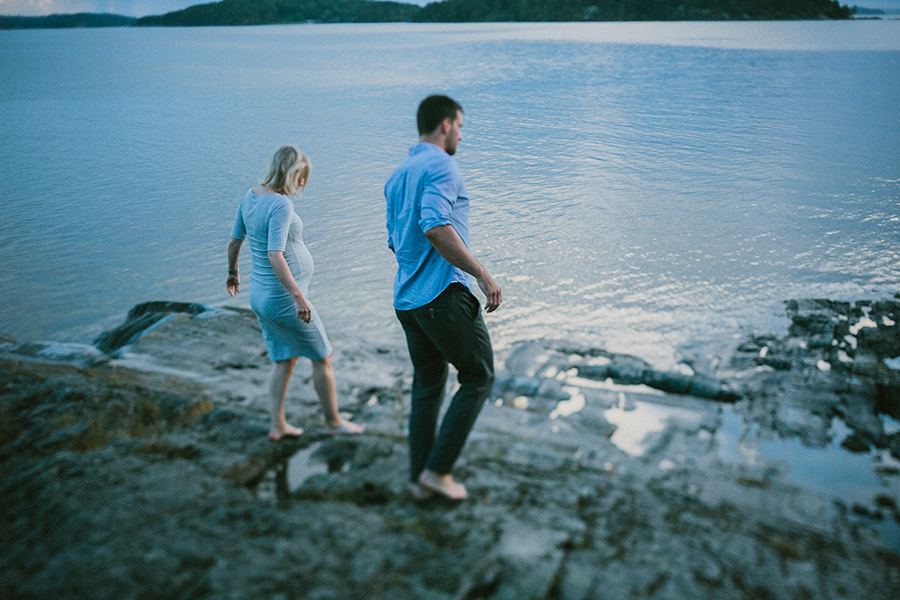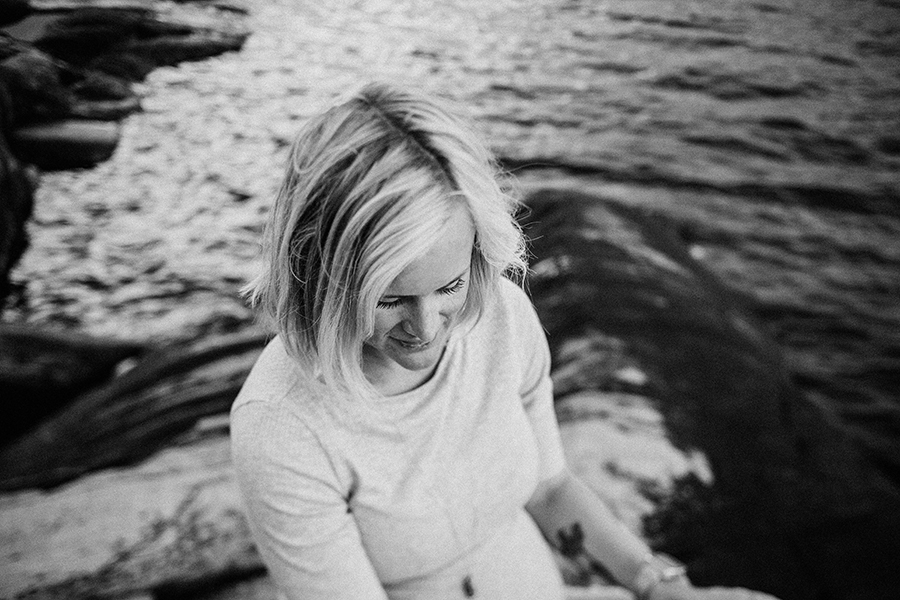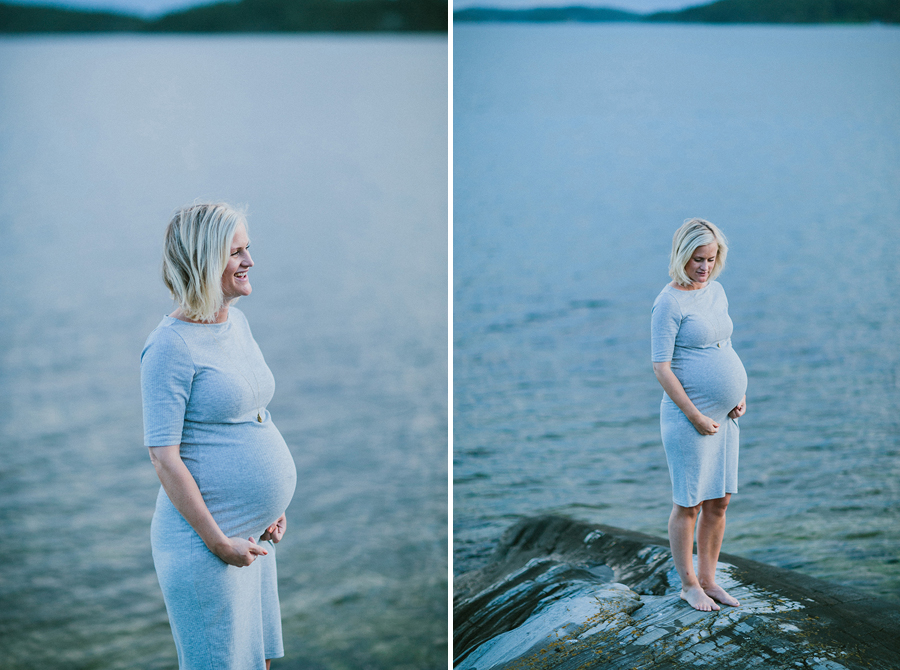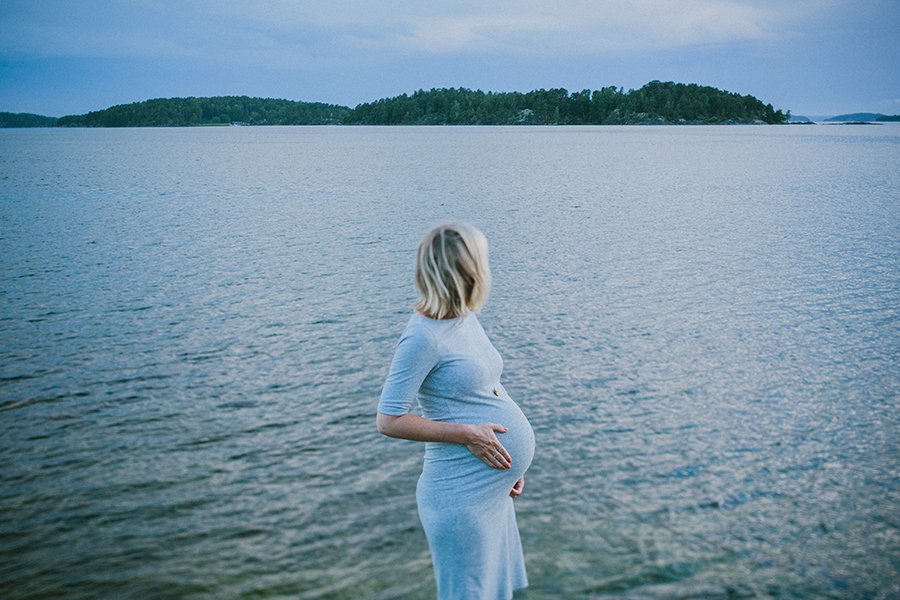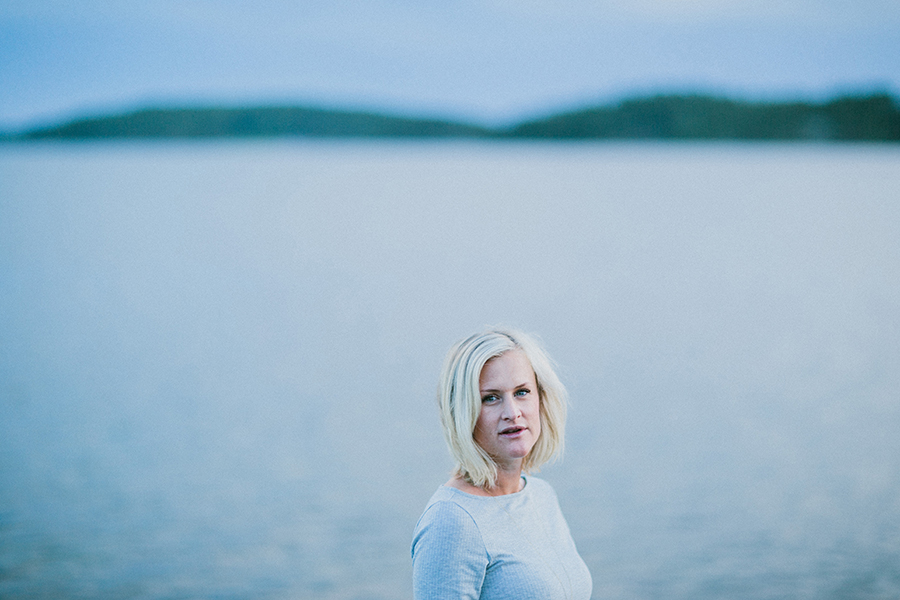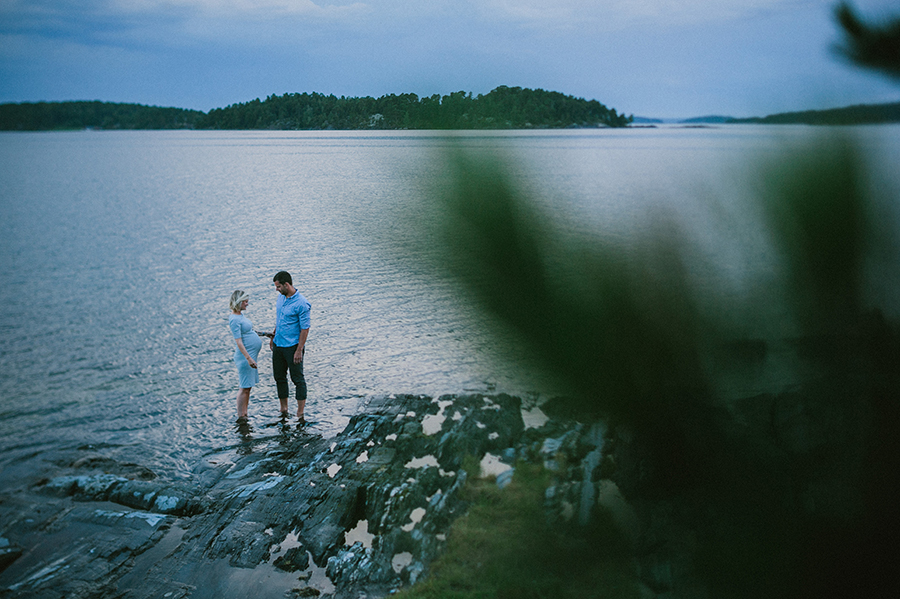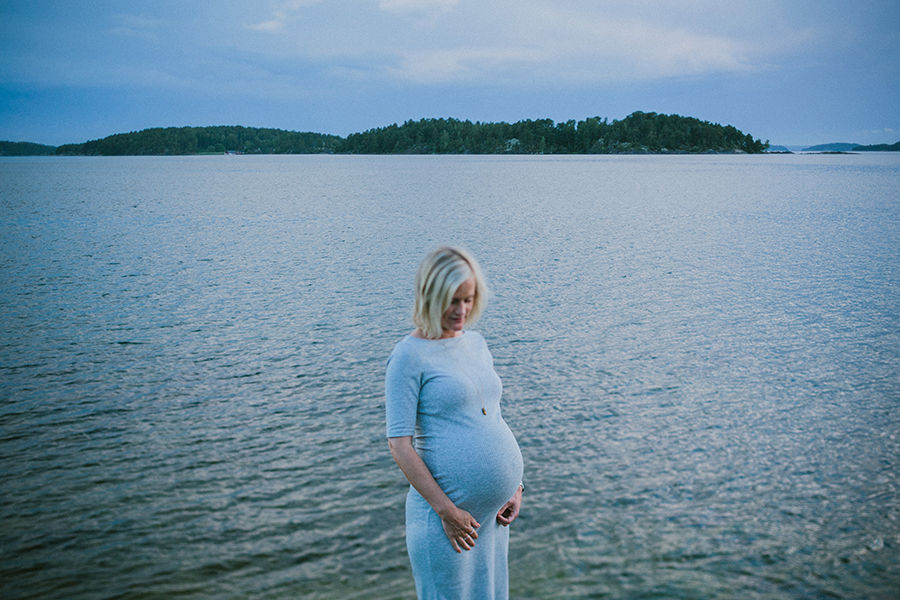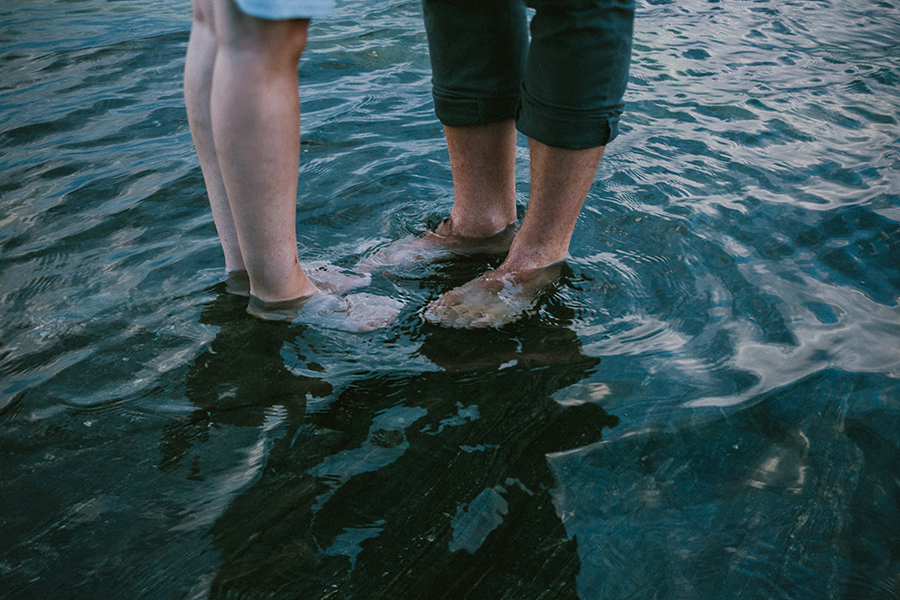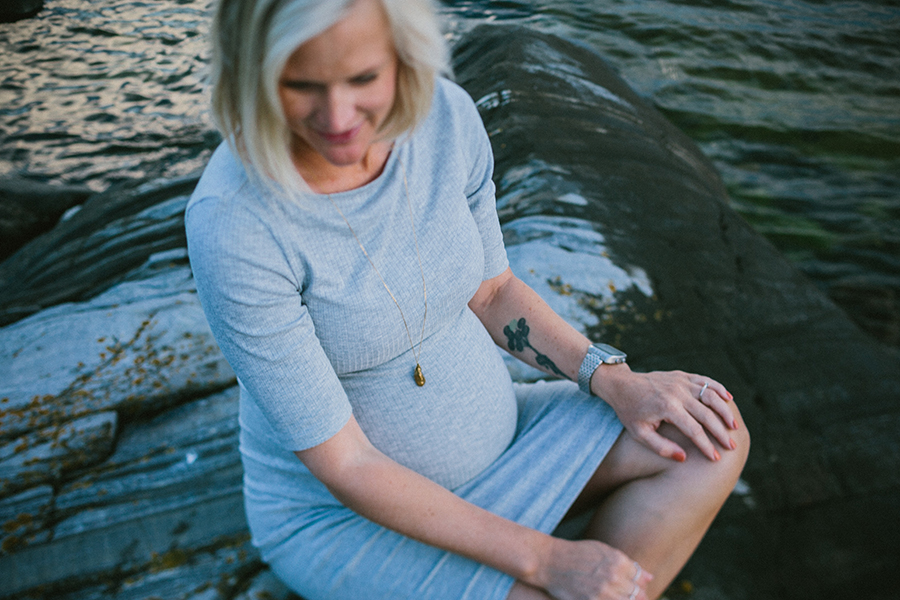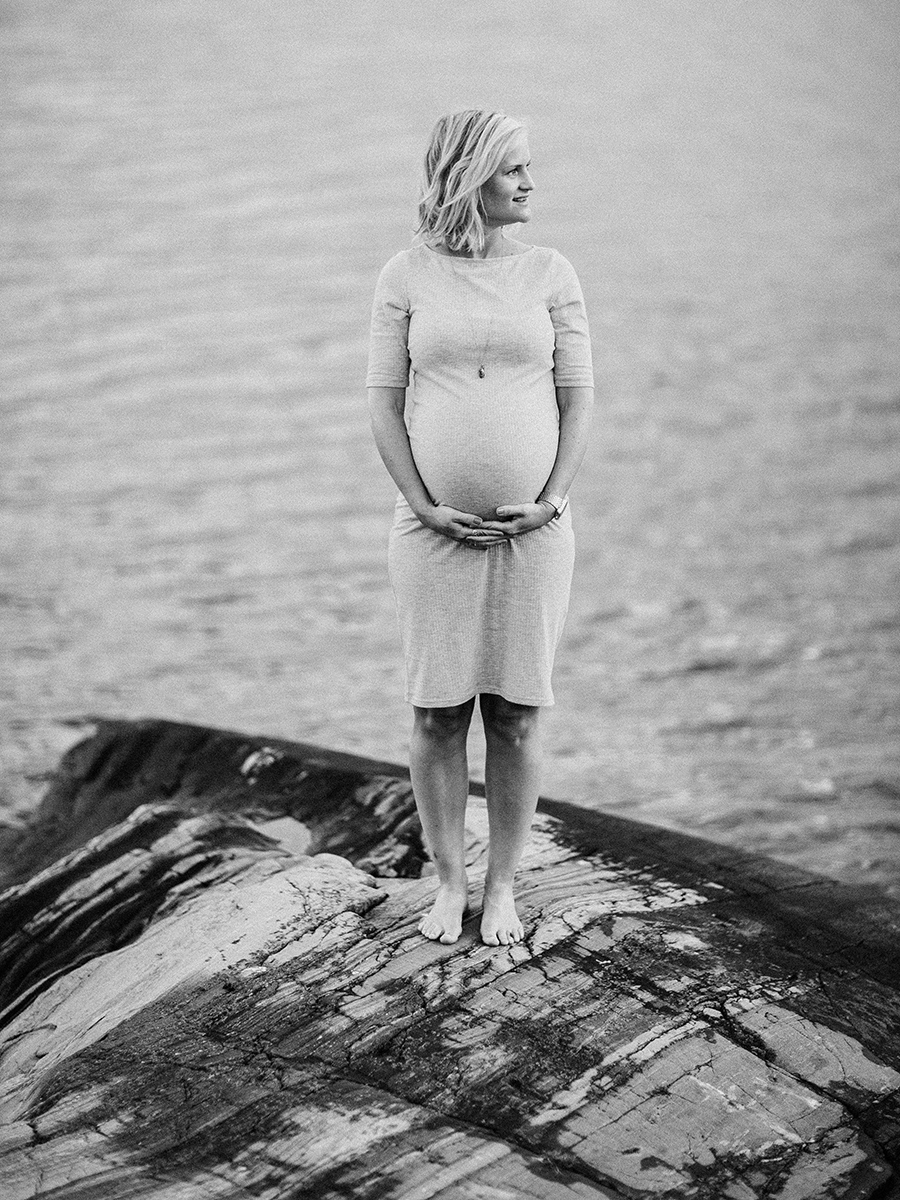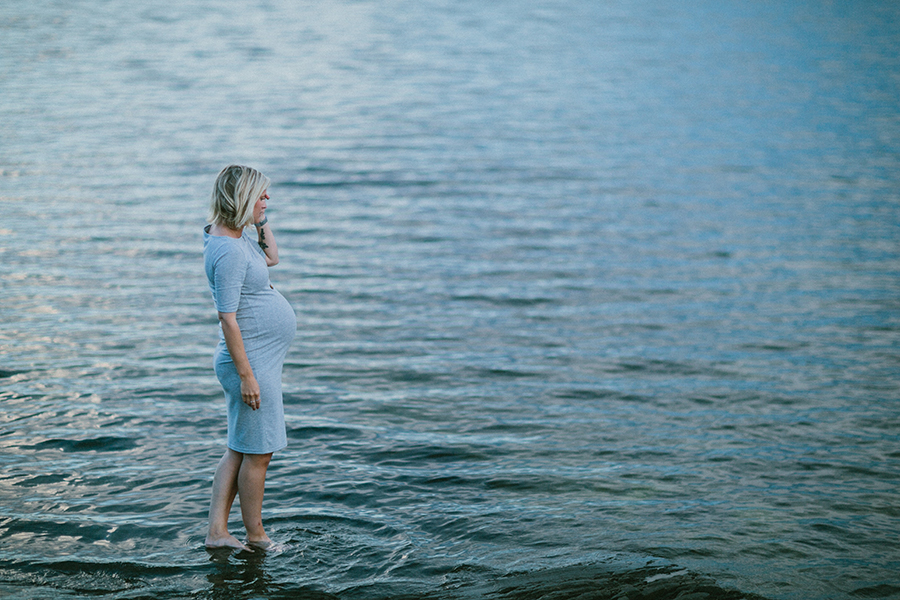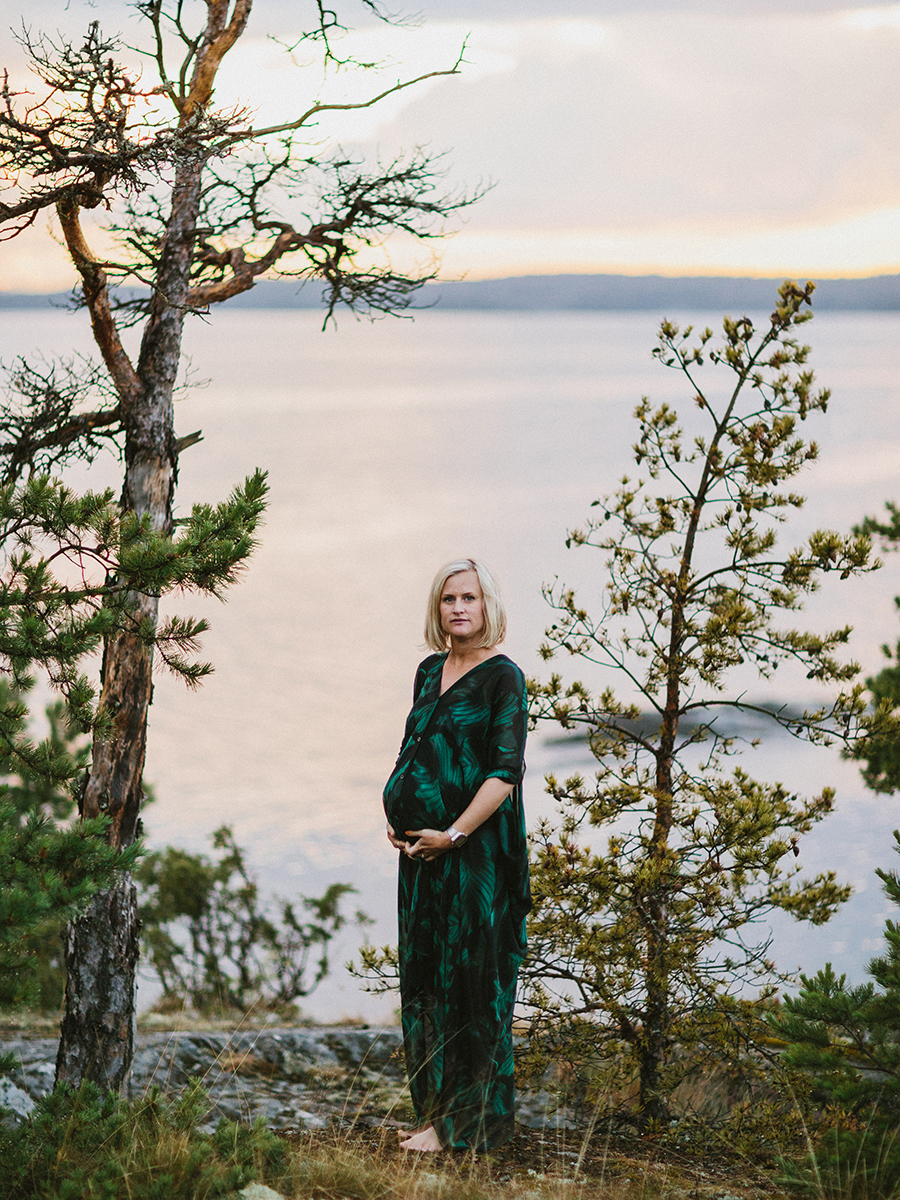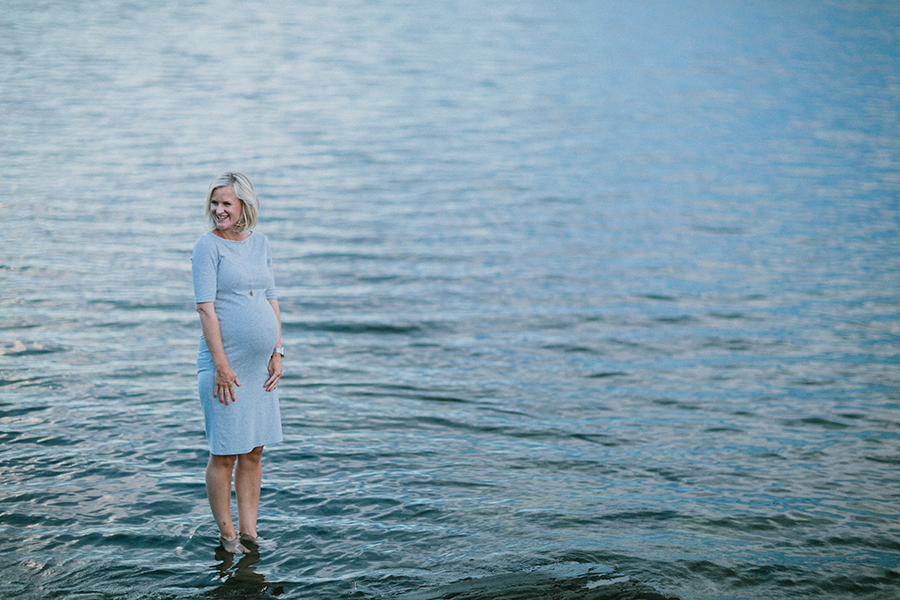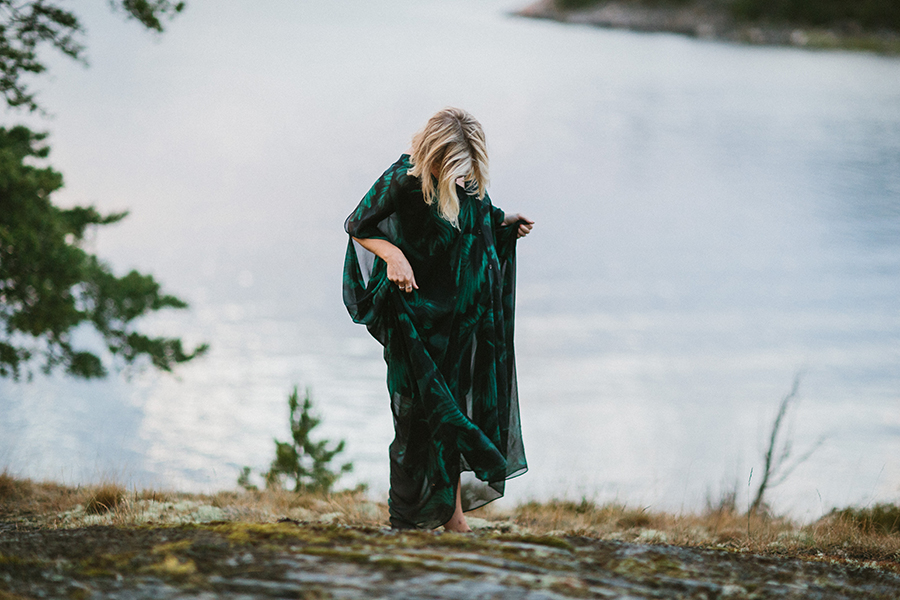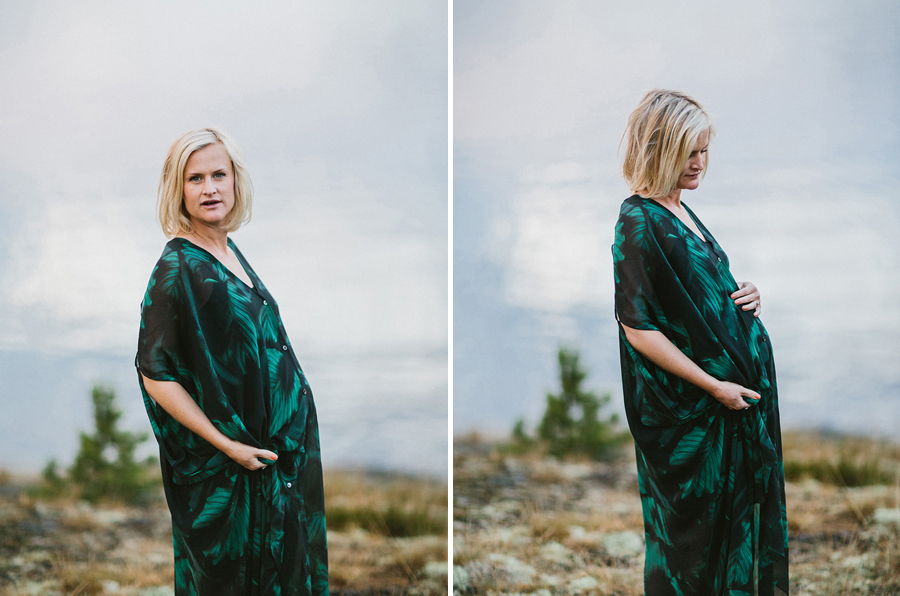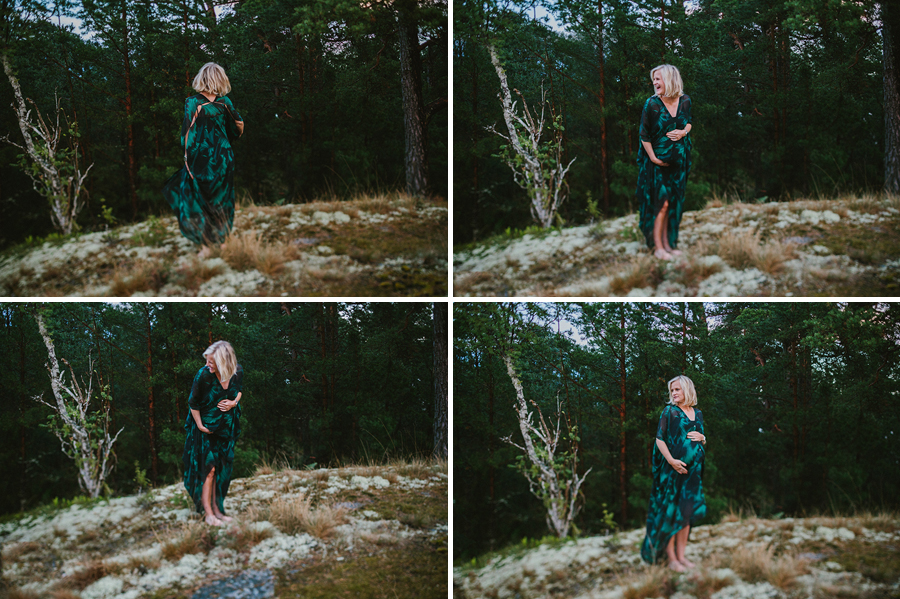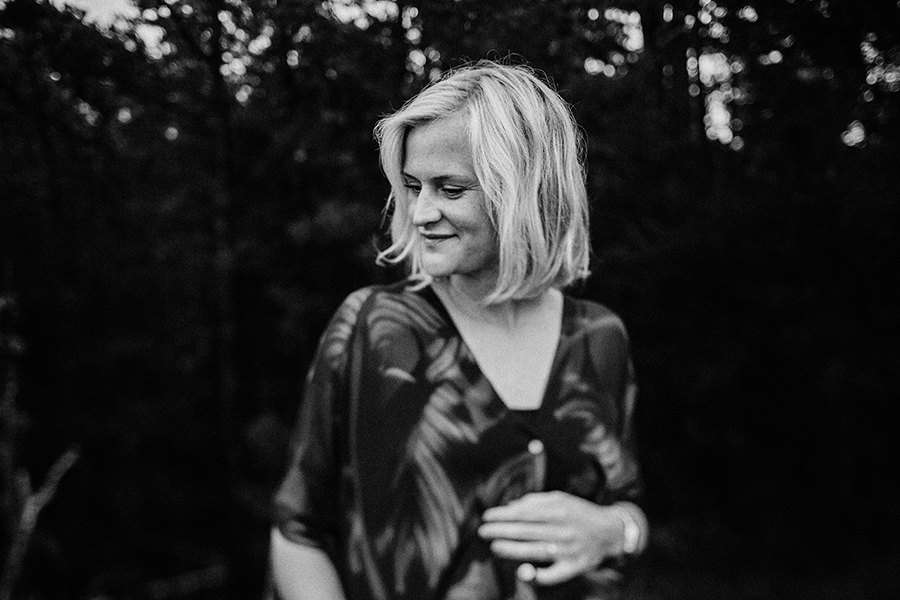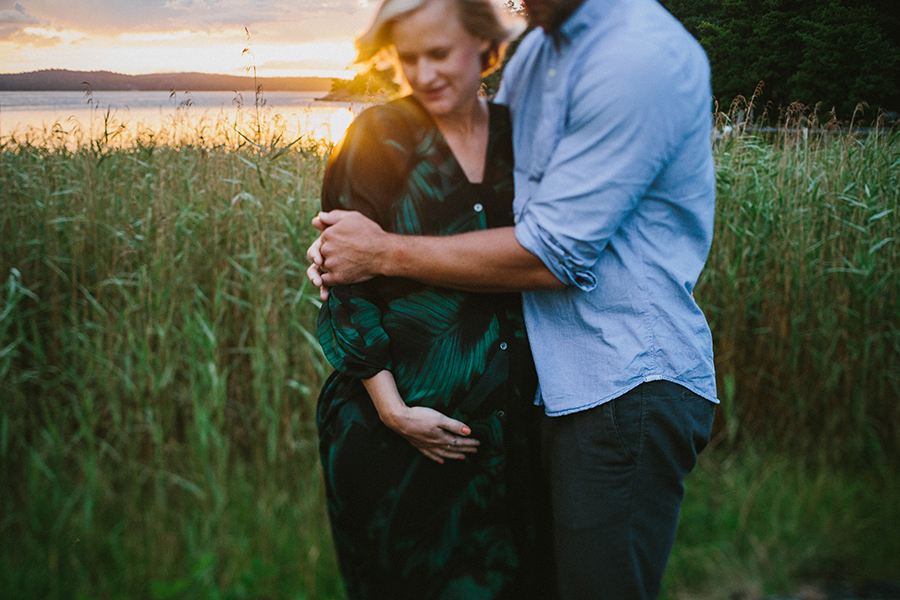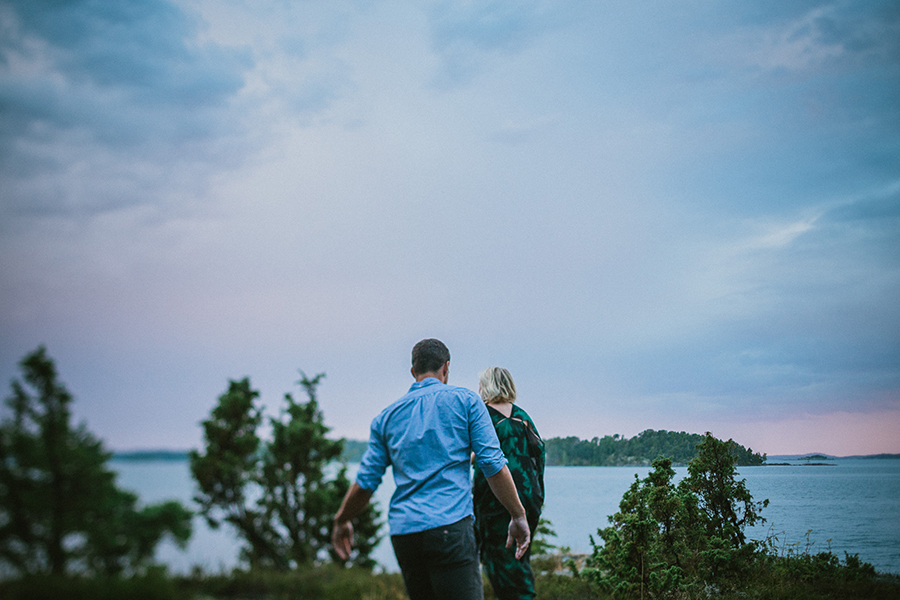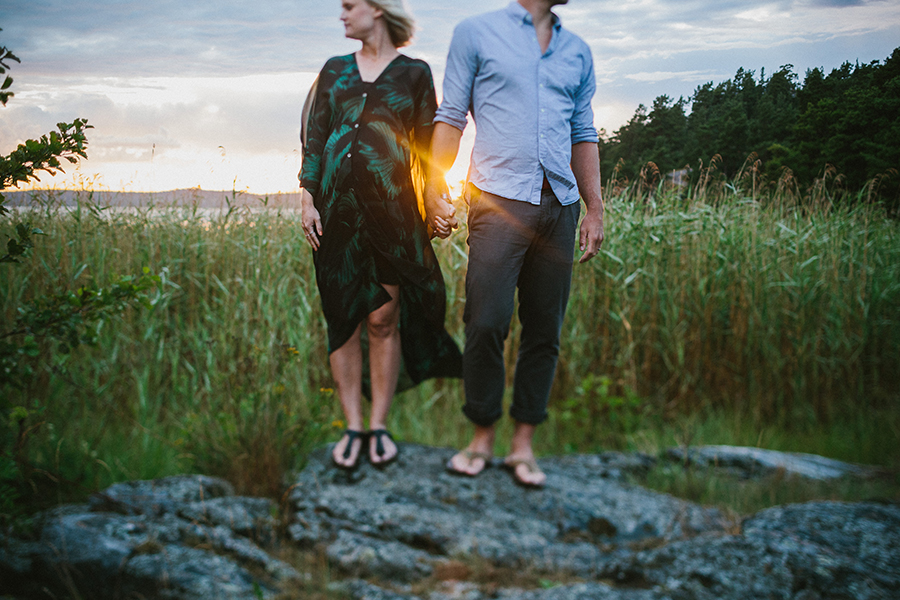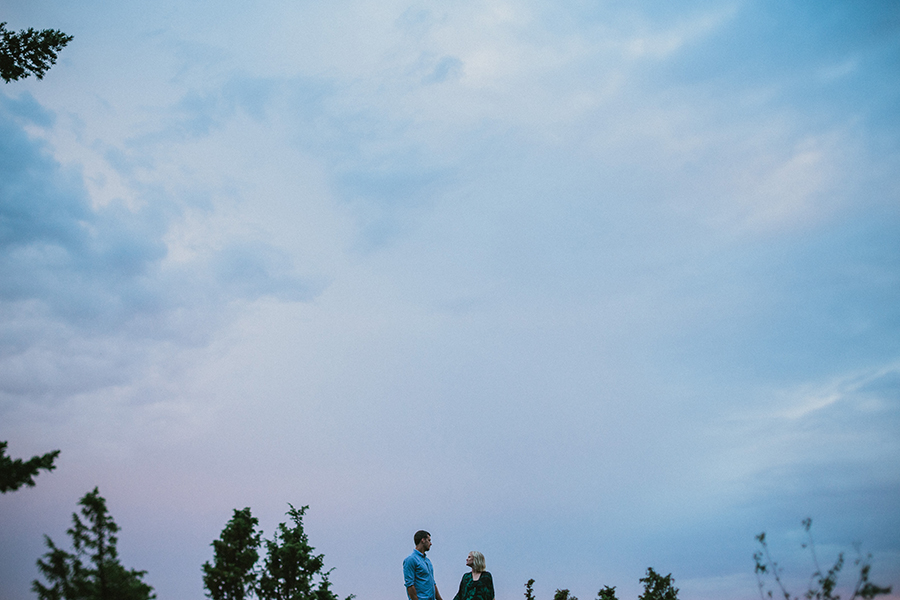 Some dresses are worth wearing twice. Or just worth the hustle to bring all the way from Shanghai to Sweden for a Creative Session with a photographer. Especially when the dress is your wedding dress from Vera Wang. Then it really should follow you all around the globe. I truly believe it lives a tiny adventurer in every wedding dress, who's just longing to see the world and sway slightly in the wind.  Mine got to travel to New York, it was a very satisfied dress I tell you.
I believe Weina's wedding dress also was a very satisfied wedding dress, and it will tell all it's little grandchildren-dresses in the future on how it went to Stockholm in Sweden for a pre-wedding session. Which actually really was an After the wedding session. But like all good grandparent stories, who cares about small details like that. I think it also will throw in that they met George Clooney and got to travel home in First Class.
The End.