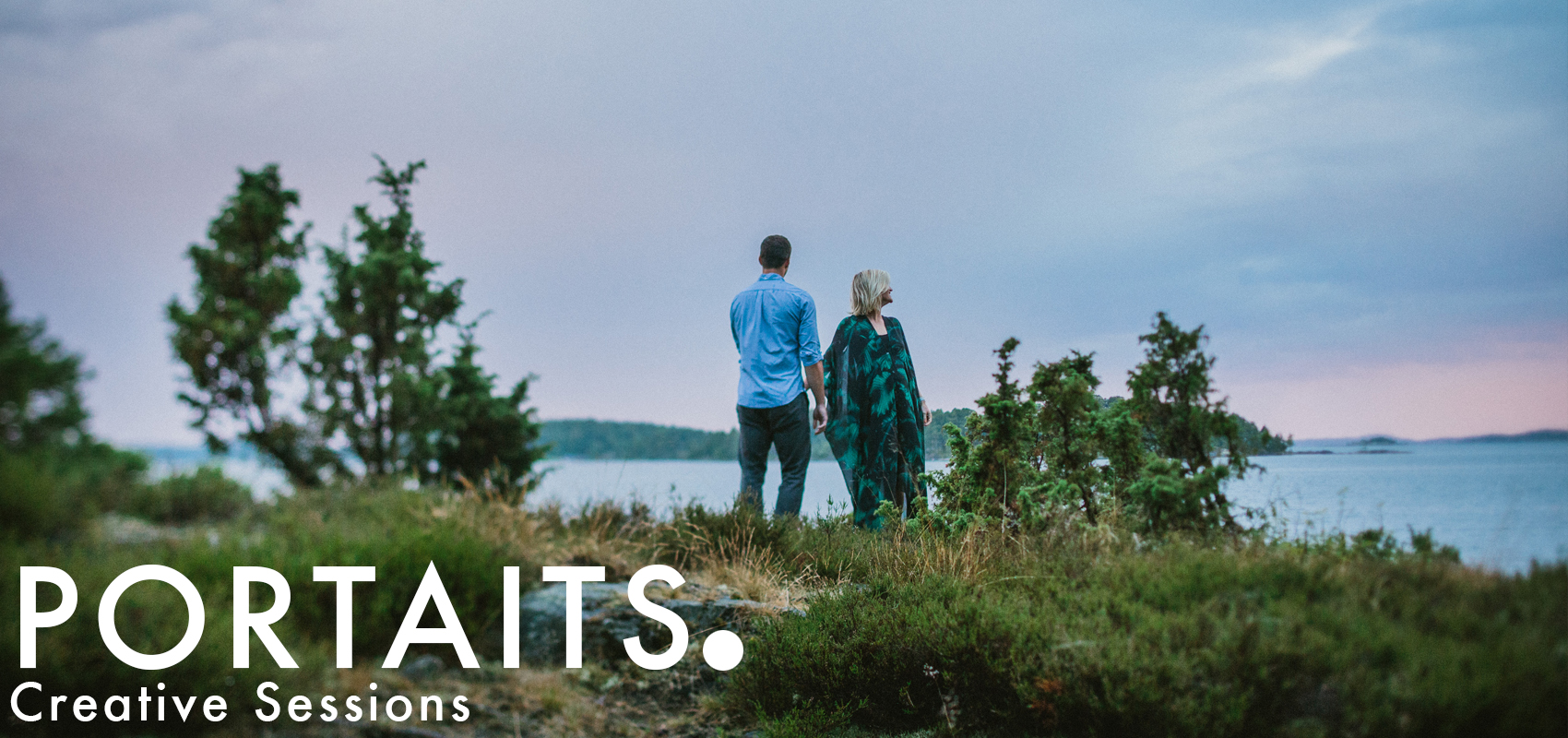 So you're looking for some portraits? Maybe you wanna have something beautiful and personal on that wall, but then you remembered you are a Swede and we believe it's cheesy with a fantastic portrait of yourself.  And you can't really picture yourself in a white big studio, sitting on a bench with your Camera Smile on while a flash keeps blinding you. Well good for you, because my portraits are not cheesy.  And not my clients either.
For me, my Creative Sessions starts with a little extra planning regarding location, outfits and color coordination. Because it's the small details that make wonders for your photos. Do you have an idea of what kind of location you're looking for? Green fields and woodsy woods or maybe a more industrial shoot inside the city? Maybe at home? I always aim to shoot near either sunrise or sunset, since it's where the golden light is thriving. Let me know if you have any prefers! Some of my clients also do make up & hair styling, if that's something up your alley, I have some great ones for recommendation, just let me know.

ALL CREATIVE SESSIONS PACKAGES INCLUDES
1 HOUR LOCATION SHOOTING
MINIMUM 30 HIGH RESOLUTION PICTURES EDITED IN COLOR AND B&W.
Starting price from 4800 SEK.
Scroll down for inquire for a Creative Session.
Boudoir. Pregnant. Small Babies. Big Babies.
CREATIVE SESSION INQUIRE FORM